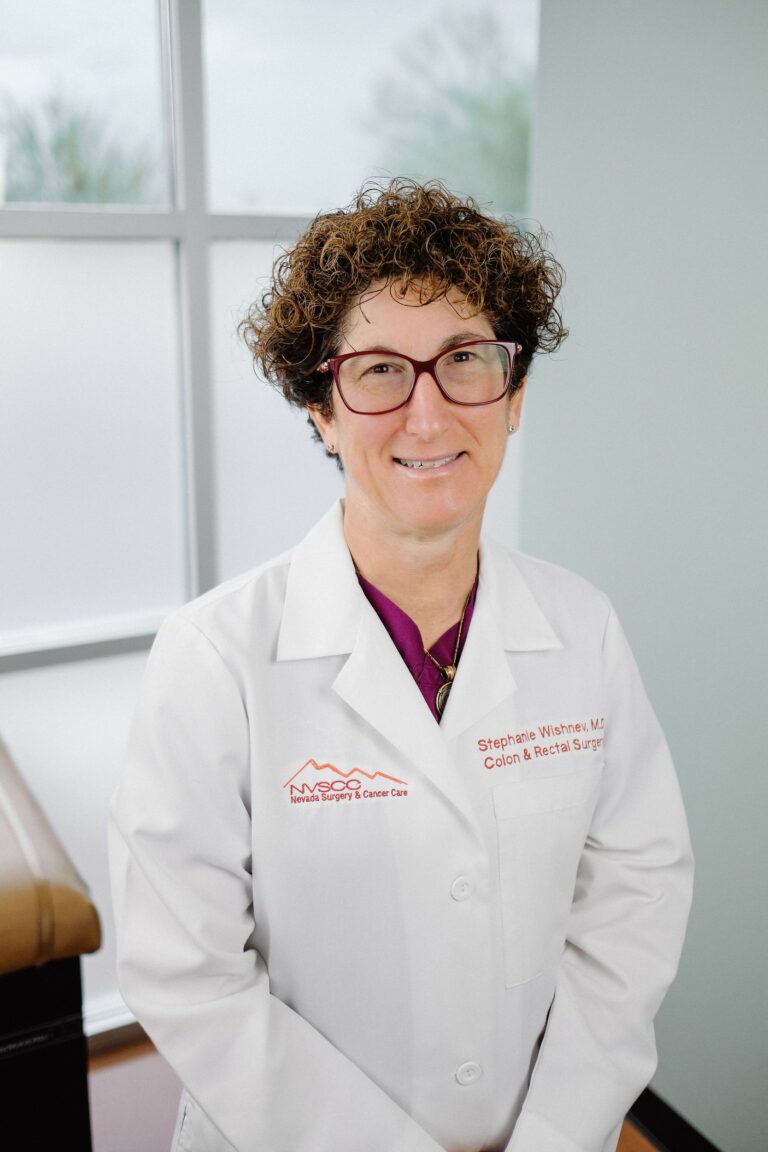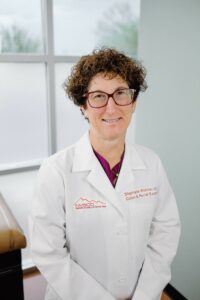 Certified in Colon and Rectal Surgery
Stephanie Wishnev was born in Philadelphia in 1963. Her father, grandfather and uncle are all physicians. Her mother is a pharmacist. So, she came to medicine quite naturally.
Dr. Wishnev graduated from the Honors Program in Medical Education at Northwestern University in Chicago with a B.S.Med and an M.D. She completed her General Surgery Residency at the Cleveland Clinic Foundation in 1994 and her Colon and Rectal Surgery Fellowship in New Jersey in affiliation with the Robert Wood Johnson School of Medicine.
As one of the few board-certified colon and rectal surgeons in active practice in Las Vegas, her scope of practice is diverse. Dr. Wishnev is one of our community's leading experts in treating everything from fissures, fistulas, and anal pain to diverticular disease, inflammatory bowel disease, and cancer. Comprehensive diagnosis and treatment for colon and rectal cancer are available. She is especially interested in applying minimally invasive surgery techniques for colorectal surgery so that patients can recuperate faster and with less pain. Dr. Wishnev also provides screening colonoscopies and treatments for fecal incontinence.
Below are videos by Dr. Wishnev.
Contact us today to schedule an appointment.